6.3 10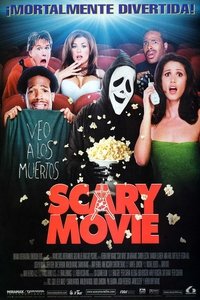 Siguiendo los talones de las populares películas de terror adolescente-grito, con una comedia espeluznante y sátira mordaz. Marlon y Shawn Wayans, Shannon Elizabeth y Carmen Electra participan en el lanzamiento de algunos de los éxitos de taquilla más grandes de Hollywood, como Scream, Sé lo que hiciste el verano pasado, The Matrix, American Pie y The Blair Witch Project.
Ver Colección de Scary Movie
Incluye los titulos: Scary Movie 4,Scary movie 5,Scary Movie 3,Scary Movie 2,Scary Movie.
Director
Reparto
Hay otros ocultos